We started working with Msped since we moved our production facilities from the Netherlands to Latvia at the end of 2011 and approximately 4 years later we are still working with Msped.
Msped tends to not only simply transport our goods from A to B but also think about the best way to deliver our goods savely from Latvia to the Netherlands and to Germany. The drivers are friendly and helpful and the office staff has a high service level and is flexible and efficient. They are all devoted to deliver our goods in the best possible way and the fastest way.
Lugarde B.V.
Andrea Wuestman

Paldies par labu sadarbību. Esam apmierināti ar jūsu pakalpojumu kvalitāti.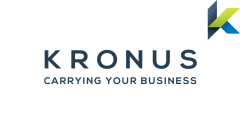 "Команда KRONUS, благодарит за совместное сотрудничество. За годы работы вместе, M Sped SIA зарекомендовал себя как организованого, надёжного партнёра в сфере логистики, который делает акцент на качество предоставляемых услуг. Спасибо Вам за Hаше спокойствие, чёткость в доставках и планировании, скорость и качество в обмене информацией, умение преодалевать сложности и находить решения в неоднозначном мире логистики"

SIA "M Sped" transporta pakalpojumus izmantojam mūsu produkcijas piegādēm no Latvijas uz vairākām Eiropas valstīm kopš 2009. gada. Šo gadu laikā mēs kā ražotāji esam pārliecinājušies, ka SIA "M Sped" ir ļoti atbildīgs un profesionāls partneris transporta jomā, jo uzņēmuma personāls vienmēr nodrošina izcilu servisu un savlaicīgas piegādes.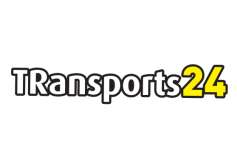 Ar uzņēmumu M SPED  sadarbojamies jau sesto gadu un  kopš pirmās sadarbības dienas pakalpojums tiek sniegts augstā profesionālā līmenī, atbilstoši līgumā atrunātajām prasībām.
Uzņēmuma speciālisti ir atsaucīgi, profesionāli, ieinteresēti  vienmēr sniegt konsultācijas mūs interesējošos jautājumos, kā arī vienmēr ir gatavi meklēt risinājums nestandarta situācijās.
Pamatojoties uz līdzšinējo pozitīvo pieredzi, TRansports24  rekomendē M SPED pakalpojumus jebkuram uzņēmumam, kas vēlas būt drošs par uzticēto pārvadājumu kvalitāti un atbildību.
Andris Čakstiņš
Valdes priekšsēdētājs  SIA "TRansports24 Latvia"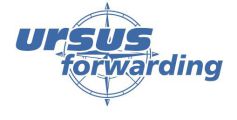 Ar SIA "M Sped" strādājam jau ilgu laiku. "M Sped" vienmēr nodrošina profesionālu un kvalitatīvu pakalpojumu sniegšanu. Atbildīgs un profesionāls sadarbības partneris.
Valdes loceklis
Edgars Lācis

Kravu pārvadājumu loma vairumtirzdniecībā ir ļoti būtiska, tāpēc šīs jomas pakalpojumus vienmēr esam izvēlējušies ar īpašu rūpību. Mūsu sadarbības divās desmitgadēs kompānija   "M Sped" ir pierādījusi sevi kā precīzu un uzticamu partneri, laikus piegādājot tūkstošiem kravu no mūsu piegādātāju rūpnīcām un noliktavām Eiropā un citur.
—
Ar cieņu,
Ģirts Mitenbergs
SIA "Santeko" valdes priekšsēdētājs